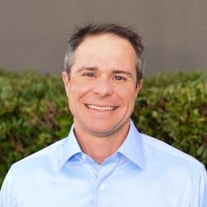 Patrick Savoy, PHR, SHRM-CP Vice President, Operations, OutSolve
An unbiased guide to help you find an affirmative action consultant that's right for you
With the Office of Federal Contractor Compliance Programs (OFCCP) pushing out new regulations, proposing more and keeping the contractor community in a constant scramble, more and more companies are abandoning the in-house compliance process and shopping for industry experts to help keep up with changes in AAP compliance.
With anything new, you would expect to find people quick to jump on the bandwagon and get their piece of the pie. The Affirmative Action Plan (AAP) industry is becoming an arena of opportunity, and savvy entrepreneurs aren't going to let the train pass by without an attempt to jump on board. With all the content rich sources on the Internet, someone can learn enough industry jargon to market themselves as an expert in very short order. Couple this with slick website tools and fancy marketing materials, and you get a flood of "start up" affirmative action consulting companies ready to guide you through the process.
The problem becomes how to distinguish between the smoke and mirror Consultant and one that is well versed in the actual nuts and bolts of the Affirmative Action "PROCESS" as a whole. In this article I'll share some tips on how to weed out the pretenders and find the best AAP Consultant for your company based on your specific needs.
Tip One: Conduct a Self-Assessment
The best starting place in any selection process is to assess your current (and future) needs. The main question that you will look to answer in your self-assessment is, "Will outsourcing my AAP improve our compliance program and free me to complete other critical tasks?" The basis for the analysis should compare the company's obligations with the resources available to comply. A well-rounded assessment should review:
Tip Two: Conduct an Industry Assessment
There are a lot of reputable AAP practitioners out there, but an equal amount of general consultants claiming to be experts, who may not have the necessary experience they claim, shuffled in the mix. Within the industry, there are different types of AAP Consultants with varying degrees of service offerings. The most common players are AAP providers (sole business), law firms, stand-alone private Consultants, AAP software providers, and companies that provide a mix of each. As a contractor, your company may have some resources already available (in-house counsel, software, etc.), but may lack in other areas (subject matter experts, reporting capabilities, etc.). Through your self-assessment in Tip One, you should focus in on the portion of the industry that best fits your needs.
Tip Three: Check Reputation
For the Consultants that make the short list, where do they rank in the contractor community? Check their track record, the Internet is a powerful tool. Ask for referrals and have candid conversations with those they support. Under their current list of clients, do you see similar companies that you can align yourself with? While AAP regulations are somewhat industry neutral, your organizational challenges may be similar to others in a similar business line.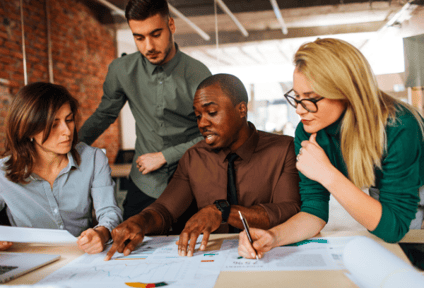 Tip Four: Check Experience
As mentioned in the opening, the AAP industry has become ripe with opportunity. Reputation (Tip Three) can be further dissected to determine the level of experience of the Consultant. Time in the field is a major indicator of experience. Most of the topics shaping our industry today are many years in the works. Partnering with someone that has been along for the ride will allow for more refined approaches to handling OFCCP expectations.
Tip Five: Review Support Structure
Because your consultant is in the outsourcing business, you will not be their only client. This doesn't mean that your service level should reflect this. Dig deep to see the makeup of his/her company and staff. Technology has evolved at record speeds and the ability to produce compliance documents should have kept up with the pace. Some Consultants have embraced the tools of the trade and have done a really good job of updating their business model. These updates allow for better delivery of information and better tools for enhancing your program.
Tip Six: Review Affiliations
Find a Consultant that is active in the industry. With tools like LinkedIn and other social media avenues, you can get a sense of the Consultant's level of involvement. Since you are partnering with this person to be that subject matter expert for your company, you want someone that is in the know. Industry changes occur frequently, and those with proper connections learn things faster than others. This allows them to digest the materials sooner and properly guide your company on how to react.
Tip Seven: Consider Pricing Structure
Finally, everything in the business world will include a cost/benefit analysis. The old saying, "you get what you pay for" should resonate with any procurement process. After your thorough review of Tip One – Tip Six, you should be left with the providers that meet your needs and provide a good business fit for your organization. Within the proposals that you have sought out, make sure you are clear on their pricing model and that your cost isn't a never ending series of add-on costs or "upgrades".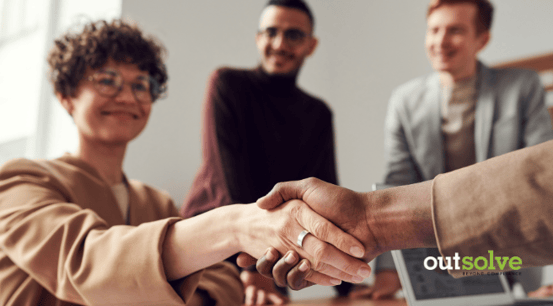 Conclusion
When partnering with the proper experienced AAP professional, you have an opportunity to create a very sound compliance program for your company. Hopefully the tips shared in this article will allow you to focus in on the differentiators, and separate the exceptional from the exceptions. Ultimately the success of the Affirmative Action Program is determined during an OFCCP compliance evaluation (AUDIT). This is not the time when you want to realize a gap in coverage, or that your support team is reflected in the mirror. Researching track records, talking to references and digging deep into the details will allow you to uncover the true value of those that meet your business needs and rid the field of the fly-by-night consultant.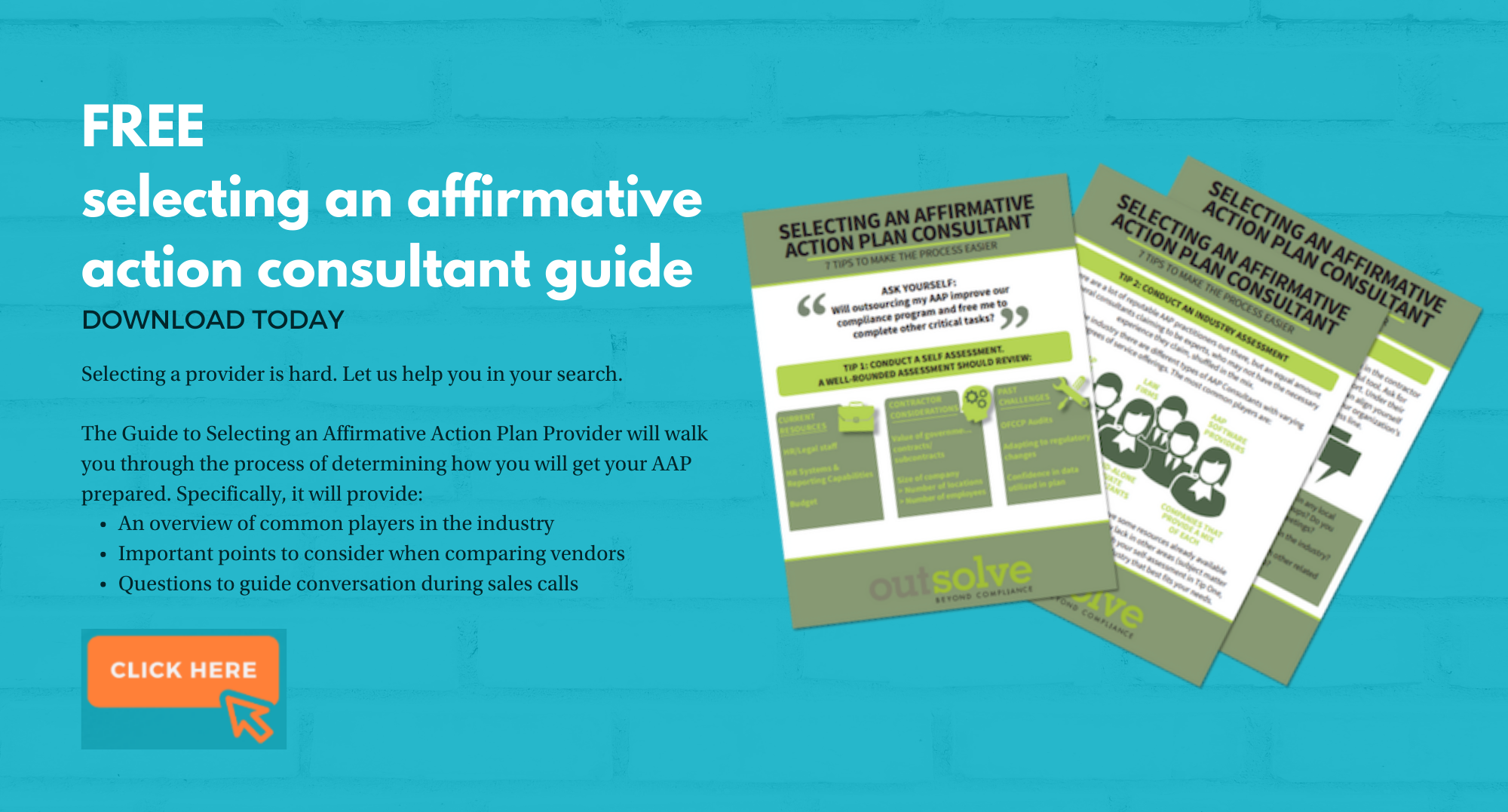 TIPS FOR COMPANIES ON CHOOSING SOMEONE TO PUT TOGETHER THEIR AAP
This guide will walk you through the process of selecting an affirmative action plan consultant – from if you are required to have a plan, tips for selection and comparing vendors.
Read more on
READY TO COLLABORATE WITH OUTSOLVE?